Ibi lost her courageous battle with cancer on August 6th 2020
and a large part of Vad Farkas died with her.
For this reason, I have decided that I will no longer continue with Ring of Steel.
This was not an easy decision and I'm sorry to disappoint our long time and
potential new customers, so I'm leaving parts of the webpages as a reminder.
Stay Well,
Vad Farkas
Click on the text or photo and go to that page

Please check the Information Page Click here before ordering.

Measuring and Shipping information can be found there.
We no longer ship outside the USA!

Gorean / Turian Style
Padlock Slave Collar


"The Original"




Gorean / Turian Style
Buttonhead-Allen Collar


"Stimulus Collar"




The Stealth®




Collar




The Covert
Collar

Vad Lite
Slave Collar


Magnetic-Closing
Slave Collar

Gemstone


Option




Allen Key
Pendant


The Teardrop
Collar


Bails, Locks, Screws


Cuffs


Information
Page
***********************************

***********************************
Here is an unedited email I received 06/05/08:




Vad,
Just wanted to let you know that the collar you sent me arrived yesterday afternoon.

Appreciate your speedy shipping :) And as always, I love it! Your products are
so well made. So many other collars or cuffs wobble or have sharp parts where
the hinges are. Cool little O rings with it too :)
This is the third item I've gotten from you;

the quality has always exceeded my original expectations

(when I had not yet purchased any of your products).

The collars etc are so resilient! I never have to worry about what I'm doing
while wearing one: I know I won't damage it, and it won't come undone.
The Allen closing one is actually pretty discreet, and I get lots of compliments
from all kinds of people, no matter what they're "in" to.
Anyway, thanks very much. I know I'll be getting more of your items in the future.
Home Page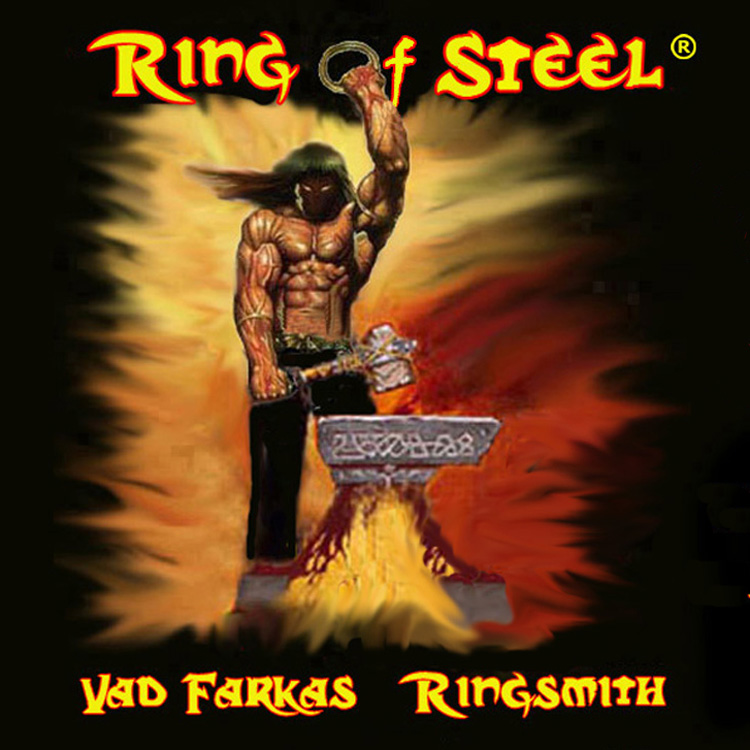 Click on the photo or use the link to send us an email
vadfarkas@ringofsteel.net
This website was written by me and was last modified on 03/09/2021
All original content including photos is © Vad Farkas. All rights reserved