Ibi lost her courageous battle with cancer on August 6th 2020
and a large part of Vad Farkas died with her.
For this reason, I have decided that I will no longer continue with Ring of Steel.
This was not an easy decision and I'm sorry to disappoint our long time and
potential new customers, so I'm leaving parts of the webpages as a reminder.
Stay Well,
Vad Farkas
Product Page
-
Home Page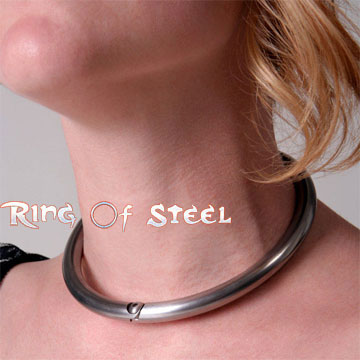 Gorean / Turian Style Slave Collar with Buttonhead Allen Screw
Due to the current economic situation, I have decided to offer this collar at a reduced price,
we are all feeling the crunch and maybe this will help some that otherwise could not afford one.
This collar is hand made of solid 3/8 inch diameter Stainless Steel. The mating ends
are shiplapped. This method for joining gives the collars a smooth and elegant look
without unsightly gaps that could draw attention and snag on hair or pinch the skin.
It will not wobble, even when opened by it's 1/8 inch Stainless Steel hinge pin and
once secured by a # 8 Stainless Steel Buttonhead Allen screw, it is as one piece.
Confidently wear this unique jewelry 24/7 as many of my customers have for years.

An extra screw & two non Stainless Steel socket hex wrenches are included.
Due to the lower price, I don't spend as much time on the finish as the other collars.
The Leash/ Lead ring set is not included either.
Product Page - Home Page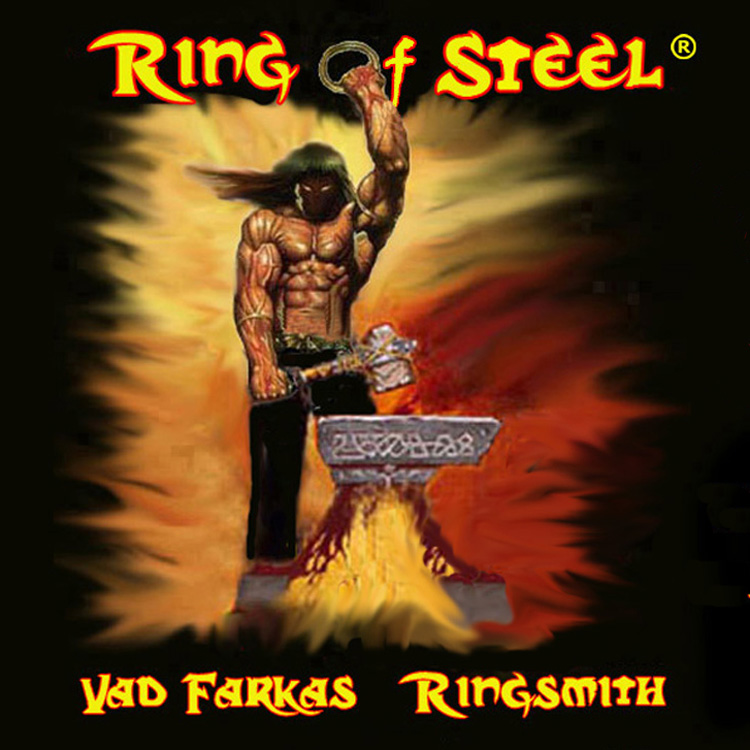 Click on the photo or use the link to send us an email
vadfarkas@ringofsteel.net
This website was written by me and was last modified on 03/09/2021
All original content including photos is © Vad Farkas. All rights reserved