Product Page
-
Home Page
The Original
Gorean / Turian Style Slave Collar with Padlock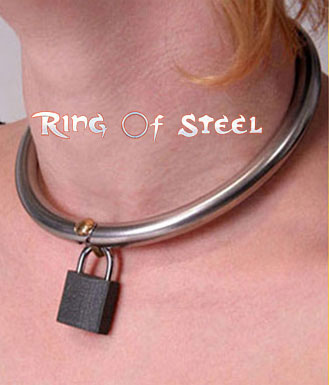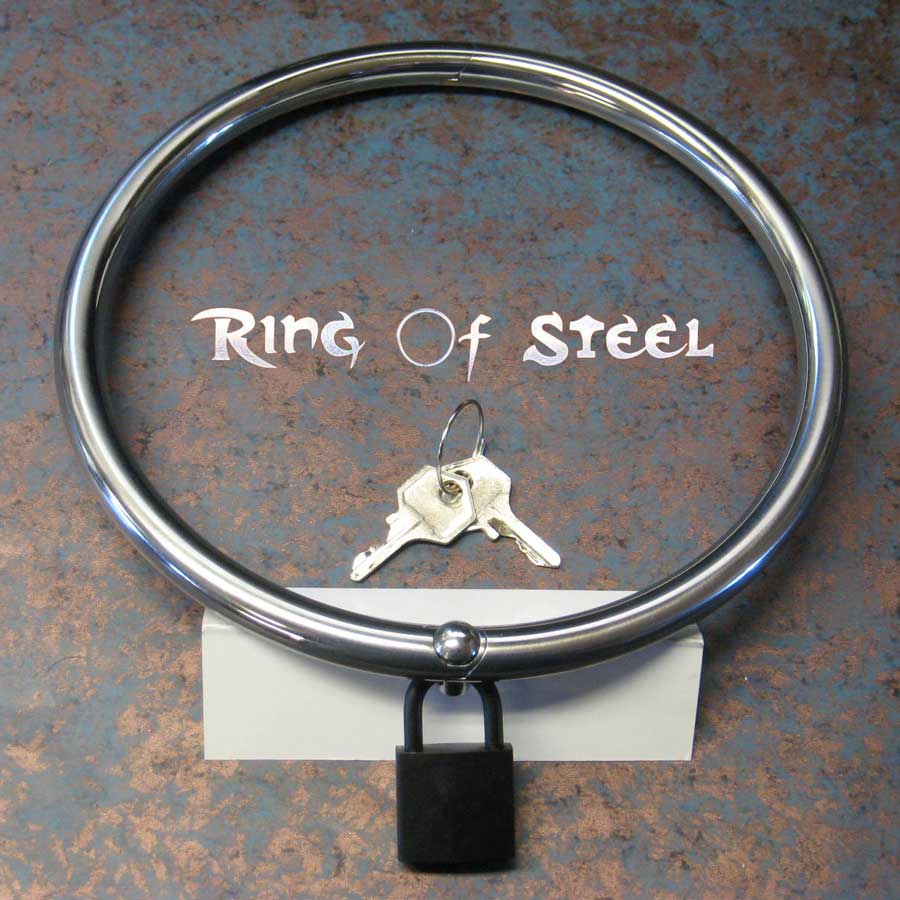 The original Padlock Collar had a brass pin and hinge, the new ones are Stainless steel.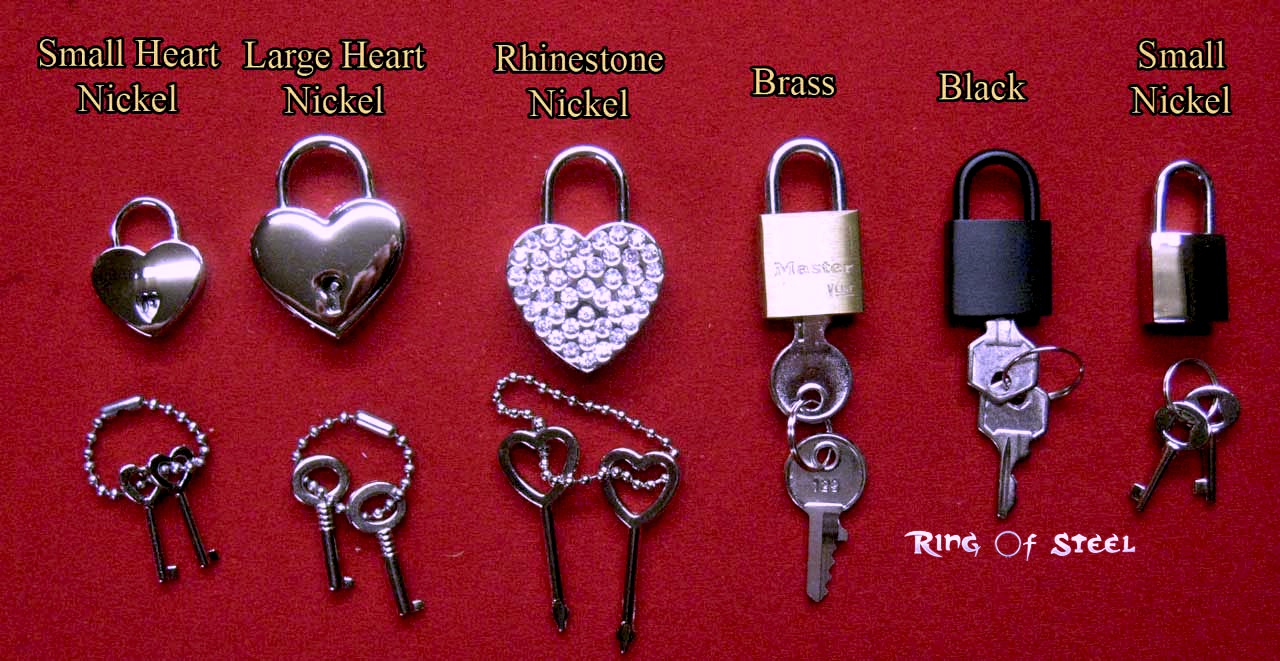 One padlock of your choice is supplied with collar.
Rhinestone and Black locks are no longer available.
The heart locks are Nickel plated, not Stainless steel!


Scroll down to see NEW ABUS Titalium Padlock.




This is a hand made 3/8" diameter solid Stainless Steel collar.
It has a 1/8" Stainless Steel hinge pin in the back and is secured
up front by a Stainless Steel pin that allows the lock to gimbal
on the neck for a more comfortable fit and nicer look. Both hinge
and locking ends mesh together without unsightly gaps or wobble,
thus eliminating pinching and snagging on hair or clothes. This lock pin
is a modification of my original design dating back to the late '90s.
A few kajira are still wearing that original collar proudly after many years.
The lock and pin can be worn either on top or under side of the collar.

We have added some more locks to choose from but they are NOT
Stainless Steel. Keep that in mind if you have allergy issues.
We are still on the lookout for a solid Stainless Steel padlock.
The padlock style may vary from photos due to availability.


The model is wearing a 13-3/4 inch circumference collar with
the obsolete brass pin. The second photo shows the new SS pin.


Choose one of these standard inside circumferences given in inches:
12-1/2 * 13-1/4 * 13-3/4 * 14-3/8 *
15 * 15-1/2 * 16 * 16-3/4 *
17-3/8 * 18 * 18-1/2 * 19-1/8
Not Available in the 1/4 inch size.

Place your order below with
Please read the Information Page before ordering.
Gorean / Turian Style Slave Collar with Padlock $130.00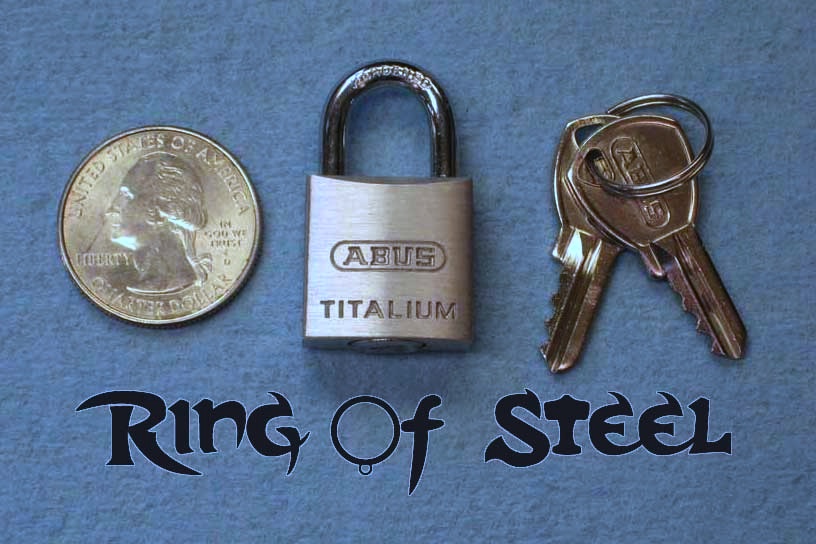 Copied from ABUS website:
TITALIUM™ padlocks, from security specialist ABUS, represent a new dimension in
security. Made from an innovative material, they represent high security with
approximately 30% reduced weight of the brass padlocks.

The TITALIUM™ material is a special aluminium alloy that uniquely combines a
high level of torsion with lightness. Like in the aircraft industry, with
TITALIUM™, ABUS is concentrating on two fundamental qualities: maximum strength
and low weight. This contemporary material implementation is reflected in the
design of the products: TITALIUM™ series padlocks all feature an impressive
stainless steel like finish and hardened steel shackle.
Product Page - Home Page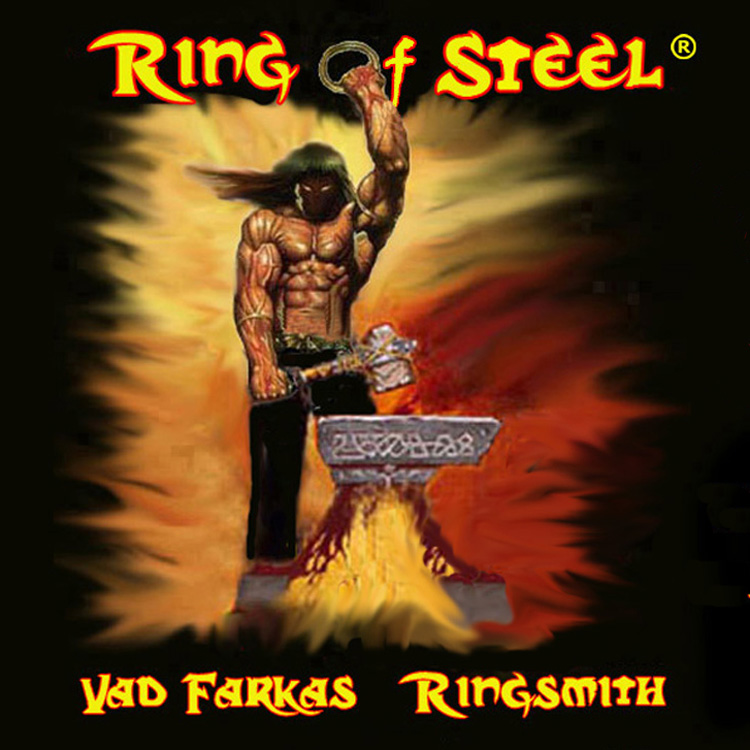 Click on the photo or use the link to send us an email
vadfarkas@ringofsteel.net
This website was written by me and was last modified on 01/06/2018
All original content including photos is © Vad Farkas. All rights reserved